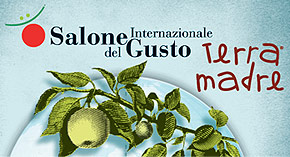 Year 2012 is an important year for the people in the olive oil and "Slow Food" industry, as "SALONE DEL GUSTO" is scheduled in October.
For this important event, OSAJ is now organizing TOUR for participating SALONE and also, various programs are packaged in this tour.
The tour is designed for Japanese participants, packaged 6 nights accomodation, 6 Breakfasts, 3 Lunchs and 5 dinners as well as all transportation.
The program includes;
– 2 days visit for SALONE DEL GUSTO in Torino
– 3 Winerys Visiting – BAROLO and BARBARECO
– COOKING SCHOOL
– SLOW FOOD COLLEGE in BRA Visiting
– OLIVE GROWER in PIEMONTE Visiting
– WHITE TRUFFLE FESTIVAL in ALBA
The tour detail is available as PDF File linked here; (Sorry, it is only in JAPANESE Language)
イタリア・スローフード展ツアー2012
Those who would participate the tour, please visit our JAPANESE Website and see more detail;
https://www.oliveoil.or.jp/courses/otherlectures